Try this flavorful recipe for the next big game.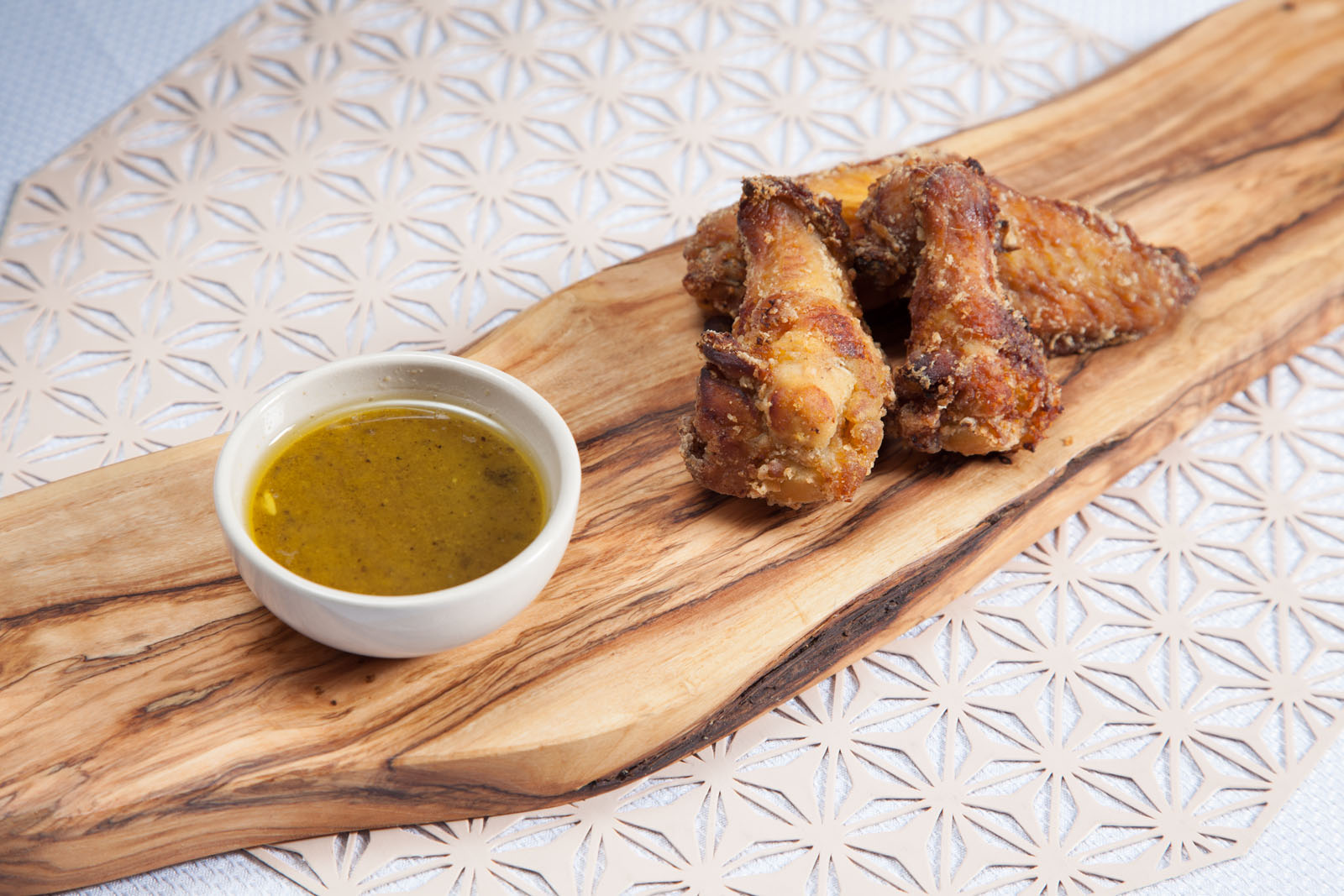 4 lbs Chicken Wings (Whole or in Wingettes)
2 Cups Water
1 ½ Cups All purpose Flour
¼ Cup Corn Starch
¼ Cup Marliss® Mojo seasoning
2 quarts Oil of your choice (I use peanut oil)
---
Directions
Step 1

In a large mixing bowl combine all propose flour, corn starch and your Marliss® Mojo seasoning. Next add water and blend well, making sure there are no lumps. You want to have a nice smooth batter. This batter is made to be very thin.

Step 2

In a large pot or Dutch oven heat oil to 375℉. While the oil is heating, pat dry your wings and set up a frying station, so the frying process can go smoothly. (Wingettes, Batter, Oil and Rack all in a row).

Step 3

When the oil has reached the desired temperature, add half of the wingette to the batter and introduce one wingette at a time to the oil, using tongs. Hold the wingette in the oil briefly, allowing the batter to "Set" before releasing and moving onto the next wingette.

Step 4

Do this until the pan is full, but not overcrowded. You want the oil to freely fry all sides of the wingette. Fry for 5 minutes. Remove and place on rack. Continue until all the wingettes have been fried. (The wingettes are NOT done at this point).

Step 5

Let the wingettes rest for at least 5 minutes. Remove any bits from the oil that may have been left behind during the first fry. That way they do not burn and hold the oil at 375℉.

Step 6

After the wingettes have rested and the oil is at 375℉, return the wingettes to the oil and refry for at least 7 minutes. Or, until the desired golden brown is acquired.

Step 7

Remove from oil and place on rack. Sprinkle with a bit more Marliss® Mojo seasoning and allow to rest on rack for 2 minutes.
Enjoy!